How Do I Use Trello to Manage My Home Projects?
Before I talk about how I use Trello to manage my home projects. Let's talk about what Trello is. Trello is a collaboration tool that helps you organize your projects into boards. By using Trello, it can help me know what is being worked on and who is working on that project/task. Basically, it is a whiteboard filled with sticky notes where you can keep track of tasks. If you are interested in using Trello, click here.

Based on the picture, you can see that I have a running to-do list of items that I need to complete for my home. Cleaning, Maintenance, Projects, Completion List, and Contractor List.
With a Trello board, you can create multiple boards and you can name it whatever you want. I use a Trello board, it helps me stay organized with my home projects and I can also add a checklist of items that need to be completed. I also keep track of recommended contractors that I will use for plumbing, HVAC, and electricity-related.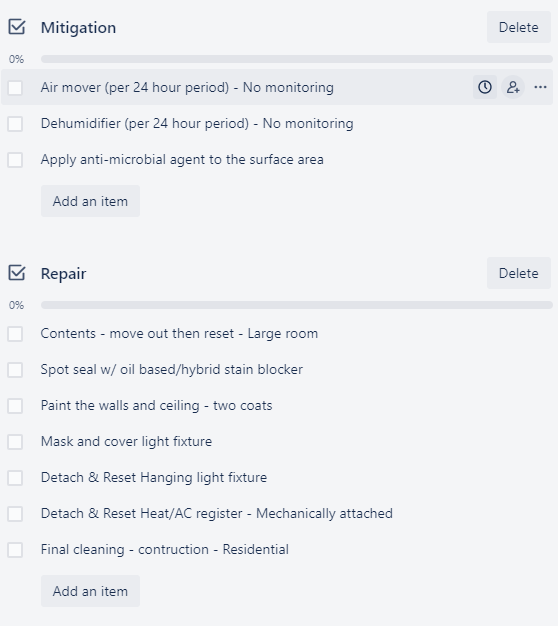 As you can see in the picture above, I have created a checklist of what needs to be done for a leaking ceiling. With each tick you make on the checklist, the completion will reach 100%. You have to take good care of your home, so why not use a Trello board to complete your tasks and projects. Essentially having a To-Do, In-progress, and Done board in Trello will help you stay on top of your tasks.
If you live with roommates, you can also share this Trello board with them and have them stay up-to-date with the home projects that are going on. No one likes that you have a leaking ceiling with no agenda to fix it. With a Trello board, you can keep track of how to mitigate the damage and fix it.
With the power of Trello, you can also add automation to your tasks as well.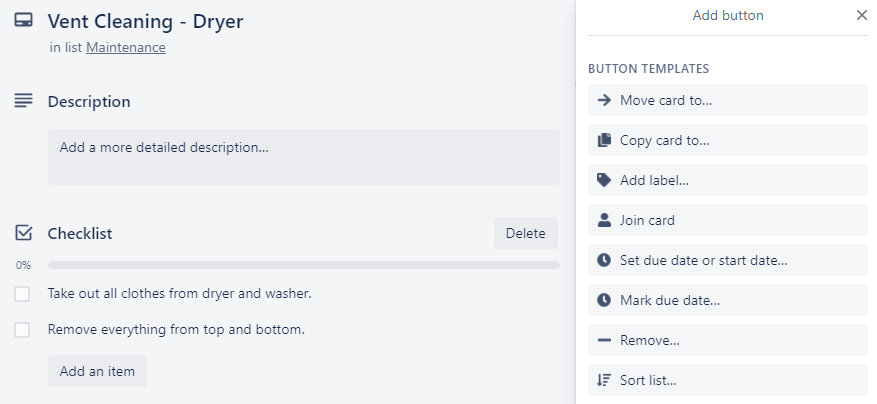 For example, for this vent cleaning task, I can set it up where Trello can remind me to clean dryer vents every 2-3 years. Hopefully, Trello is a tool that I can use for that long, but you get the point of automation.
If you are interested in a Trello board template for managing your home projects, subscribe to this website and I can cook up something for you.
Thanks!